crowdsourced list of iPhone Photo Apps including filters, viewers, cameras, pretty much anything people use to take, manage and manipulate iPhone Photos
Mar 15, 2012 - instagram.com -

646

It's a fast, beautiful and fun way to share your photos with friends and family.

Ask Questions. Answer with Photos. Just Between Friends.
Mar 15, 2012 - snapseed.com -

614

one of my fav photo editing/filtering apps
Easily enhance your photos, add amazing effects, and share them everywhere.

Add video elements into a photo.

The plastic camera with the golden shutter has returned -- Only on the iPhone.
Mar 15, 2012 - photoforge2.com -

607
PhotoForge2 requires at least iOS 4.2. It will run on any device that can install iOS 4.2 or greater. This includes iPhone 3G or newer, iPod Touch 2nd gen or newer, and all iPads.
Mar 15, 2012 - itunes.apple.com -

690

The application offers a nice retro design inspired by cameras from the last century. Let your creative side shine through in your photos, and share them using the application.
Mar 15, 2012 - pixlr.com -

584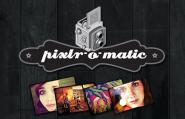 Turn you photos into cool looking effects like vintage and retro snaps! With this fun and simple darkroom you can apply filters, lightning and borders as easy as one two three.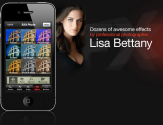 The Hipsta Hipster camera creates a totally hip new effect for your photos every time you use it! Hit the Hip-It button and the Hipsta Hipster camera will come up with an original filter for your photo. Don't like the photo filter? Hit the button again and Hipsta Hipster will change its strategy and create a different effect. Features• Generates a new photo filter every time you hit the button!• Creates unique hipster photo effects in styles ranging from B/W film to retro color, cross process, and vintage camera effects, as well as modern, edgy and cinematic film styles.• Adjust the unique photo filter with the intensity slider.• Share your photos on facebook, twitter, email, sina weibo, and more, directly from this hipster camera app.• Print your edited photos from your iPhone.• Hipsta Hipster camera supports the new iPhone 5 screen and iOS 6.
Mar 15, 2012 - statigr.am -

599
great 3rd party app to manage your Instagram account. Create groups to manage people, folders to manage photos and some other cool features.
Statigram is a great web viewer for your Instagram photos. It gives you terrific statistics about your account and you can send private messages as on Twitter
Mar 15, 2012 - itunes.apple.com -

705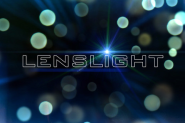 LensLight is a must have app for any photographer or designer looking for the best in lighting effects.
Utilizing the powerful LensFlare engine, LensLight is the perfect companion app for adding a variety of light effects to your photos.
LensLight Effects:
- Light Leaks
- Bokeh
- Spotlights
- Glints and Flares
Mar 15, 2012 - activedevelopment.co.nz -

645
Active Developments iOS apps. PicFrame - create a collage of your images. PicTools - manipulate your images through and easy to use interface. Picfx - apply amazing textures and effects to your images.
Apr 11, 2012 - itunes.apple.com -

532

Read reviews, get customer ratings, see screenshots, and learn more about HDR FX on the App Store. Download HDR FX and enjoy it on your iPhone, iPad, and iPod touch.

Excellent cut out tools, collage your photos and add text.
Learn from the Masters
A FREE email mini-course of 5 videos delivered over 10 days. Carefully selected with 5 themes guaranteed to stretch your mind and inspire action.